Building the Future

Core Values- DJI¡¦s ability to succeed is based on a solid commitment to its founding values of integrity, teamwork and commitment.
Market Segment Expertise-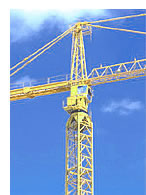 DJI has a powerful resource of staff experience with years of proven industry specific expertise in surveying, costing, planning, building and delivery of projects that is unmatched in the industry.
Value Added Services- DJI will continue to set the standard in the industry and raise the bar for success by continuing to develop innovative value-added services and solutions for its clients.